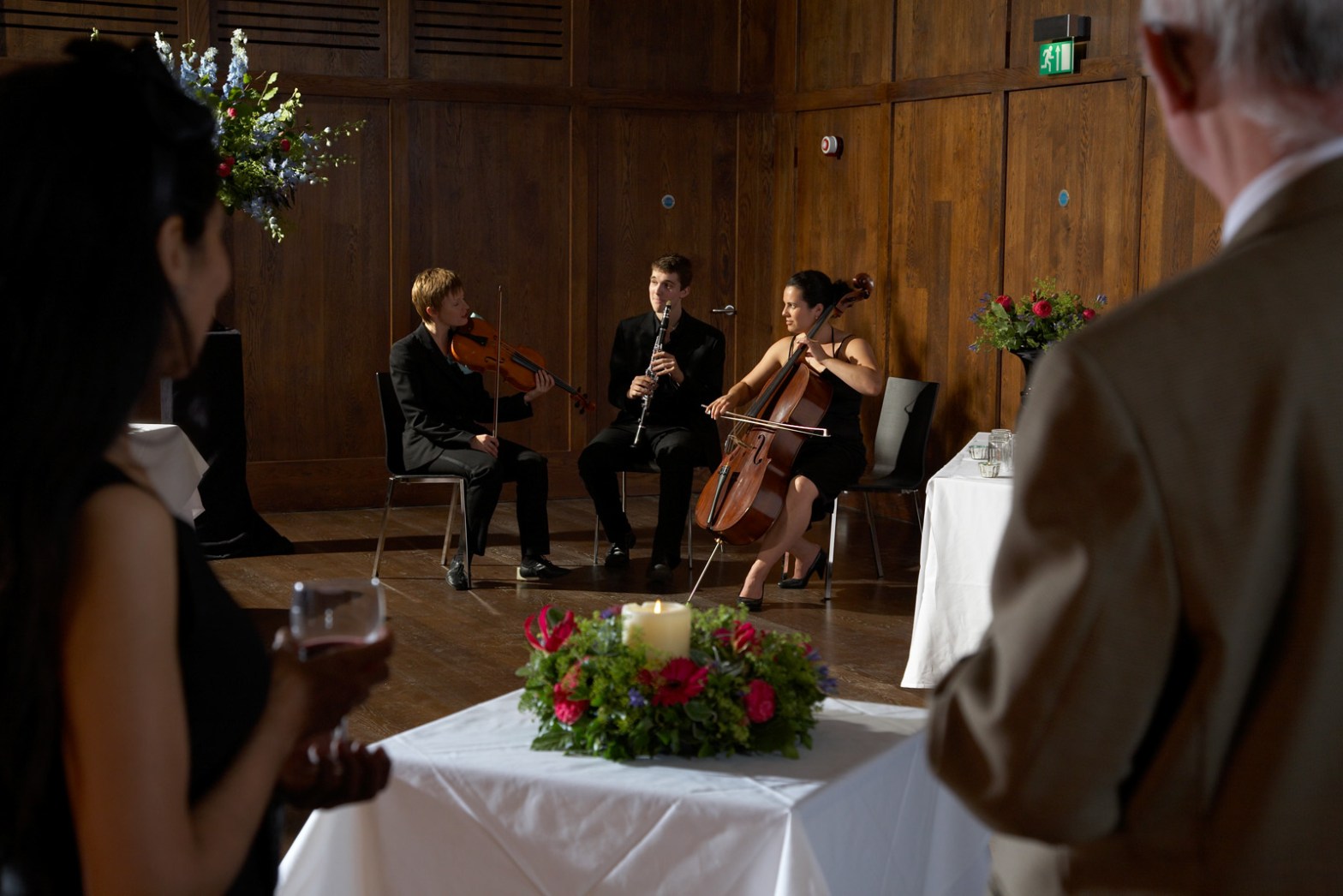 St Martin's Hall & Lightwell
Contemporary design and flexibility make St Martin's Hall and Lightwell a stunning setting for events; from meetings, conferences, receptions to dinners. The Hall is a double-height oak-panelled space, crowned with glass, allowing plenty of natural light. The adjoining modern Lightwell provides views of St Martin's spire and complements the Hall as an additional breakout or catering space.
AV setup includes:
• Ceiling mounted drop down projector screen (233.8 x 132.0 cm / 16:9 wide screen ratio)
• Ceiling mounted HD projector
• Corner mounted audio speakers
• AV Lectern with HDMI, sound and power ports
The three small meeting rooms can be booked with St Martin's Hall if there's a requirement for breakout spaces.